Meet The Jason Baker Team

Our team consists of full time trained professionals. Each team member has a detailed work description and daily schedule to follow. This means we don't miss steps, large or small. When a client hires us, they don't hire one agent, they hire an entire team!
Jason Baker - Mega Agent/Team Lead- Listing Specialist. (MEET JASON) A mega agent is on the earth for one reason...run a service centric, powerful real estate team that puts clients first. His job is to fund the venture and lead the team to new heights. Additionally Jason's job is to expand his listing inventory and markets that he services, to increase buyer leads for his sellers and agents. The more listings an agents has, the more leads come in, and the higher likelihood the listings will sell for top dollar, in a timely manner. Jason is at his desk prospecting each morning from 8am-12pm.
Deb Garrick - Executive Assistant/Transaction Manager (MEET DEB) - A fearless analytical! Deb's job is making sure that once an offer comes in on a property, and is accepted that there are no hiccups from contract to close. Deb has a strong processing and mortgage background, and has a great personality to boot!
Kyle Hollinger - Marketing and Media - Kyle comes from a background in photography, independent film-making and loves getting out to explore Montana. He helps the Jason Baker Team by taking professional photos, filming homes, doing 3D Matterport and drone video to give our listings massive exposure. Once he creates the media, he knows how to get it out to the masses and market the heck out of a property!
Sara Baker - Buyer Specialist - Jason's Boss :) (MEET SARA) - Need I say more, my bride of 11 years and the calming force of our team.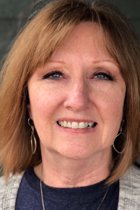 Sue Williams - Listings Coordinator (MEET SUE) - As Listing Coordinator for the Team, Sue oversees all aspects of seller transactions from initial contact to executed Buy Sell. She prepares the listing materials including comparative market analysis, listing agreements and disclosures, and is responsible for obtaining signatures on all documents. She inputs all listings into the MLS, updating them as needed, and maintains the customer database and listing management systems. She works closely with our sellers, coordinating sign and lockbox installation and providing weekly feedback from agents who have shown the property.